King Aero specializes in steel tube and fabric repairs, restorations and recovering, having over 48 years of experience. As I stated on my home page I started as an aviation apprentice in 1968, when I was just 12 years old. This was with a local A&E mechanic who received his pilots license in 1930 and his A&E license shortly after. Milt made aviation his life. whether is was operating airports, flying mail, hauling passengers in a Curtis Robin or test flying an ARUP. You can read more about this man who made aviation his life elsewhere on this site. I met Milt in 1968 and he had logged over 18,000 hours in piston aircraft, no jet or turbine time. Most of his time was giving dual instruction in single engine aircraft. Elsewhere on this site you can find a variety of aircraft he owned, many of which he recover, rebuilt or maintained. Having learned covering and painting from Milt, I was already with basic knowledge of covering when I first met Ray Stits.

I worked, with Ray Stits, as a representative of the local Stits Distributor, Harold Koheler, each summer in the Stits booth and display tent at the EAA Annual Convention in Oshkosh Wisconsin. This occurred from the time I was 14 until the age of 19. I repaired many damaged aircraft during the annual convention. I covered the EAA Biplane that resides in the EAA Museum in Oshkosh. I have covered some 28+ aircraft over the years, not counting the individual parts and repairs in between.

We offer restoration and recovering services for all steel tube and fabric covered aircraft. Aircraft from the 1920's to 1950's feel right at home in our shop. We also do control surfaces for WWII aircraft like Boeing B-17's, Corsairs and others. Our spray booth is 15' X 15' by 38' inflatable, so whatever will fit, we can spray.

We will use whatever the aircraft owner prefers except for water based systems. I have yet found one that doesn't have gottchas.... Piper learned the hard way with Blue River Systems from Oregon. The had to replace 15 PA18 Super Cubs that were only several years, old due to corrosion that formed in the aluminum wings. We feature Air-Tech Coatings for the wet look and a finish that will last for many years. We also offer the Poly-Fiber process with Poly-Tone or Aerothane along with Randolph Dope and Randthane finishes over Ceconite. We are a Dupont shop and also offer Dupont Nason and Imron finishes.

Detailing, including spot painting, compounding and luster buffing.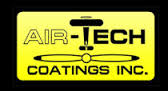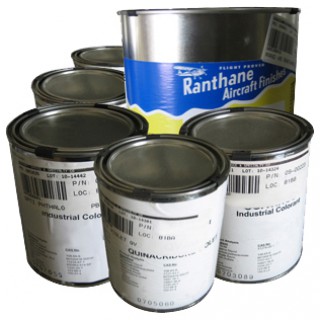 I covered and painted this PT-17 Stearman in 1995. This photo was taken in August of 2015. It looks very food for 20 years old.
We feature products by Air-Tech, Polyfiber (Stits), and Randolph Coatings.
This aircraft has been the poster child for the Stearman Associations Annual Flyin.
The aircraft has only had 2 owners in the last 20 years. The second owner is very active in formation flying and competes in all the activities at the annual flyin at Galesburg, IL
Here once again is N66301, the restoration was completed by King Aero Aviation in 1995. I am not sure of the female model in the photo, but this gives you a great look at the Air-Tech finish. This was done before many improvments were implimented in the paint formulas in 1999.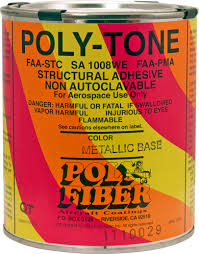 Shop Locations:

King Aero Aviation Services
1205 CR 6 West, Bld. 2B
Elkhart, Indiana 46514

King Aero Aviation Services
689 North State Road 25
Rochester, Indiana 46975